Family Fun
Free Things to Do in Saint Paul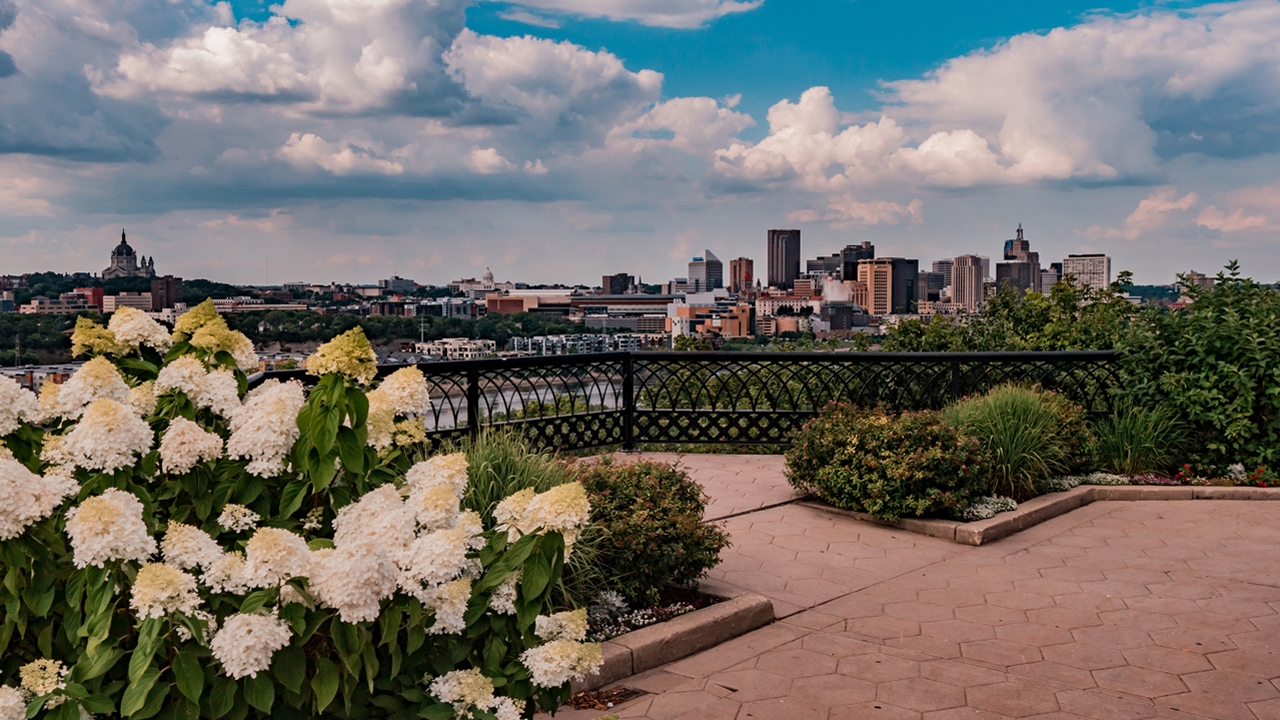 Exploring Saint Paul doesn't have to cost you much. From zoos to festivals and tours, here's a roundup of our free things to do.
1. Como Zoo
Minnesota's best attraction is family-friendly, free and open 365 days a year. Como Zoo and Conservatory is an easy day of entertainment and education that doesn't cost you anything. In addition to all of the animals, make sure to snap photos of the 105-year-old Marjorie McNeely Conservatory, the Sunken Garden and the Japanese Garden.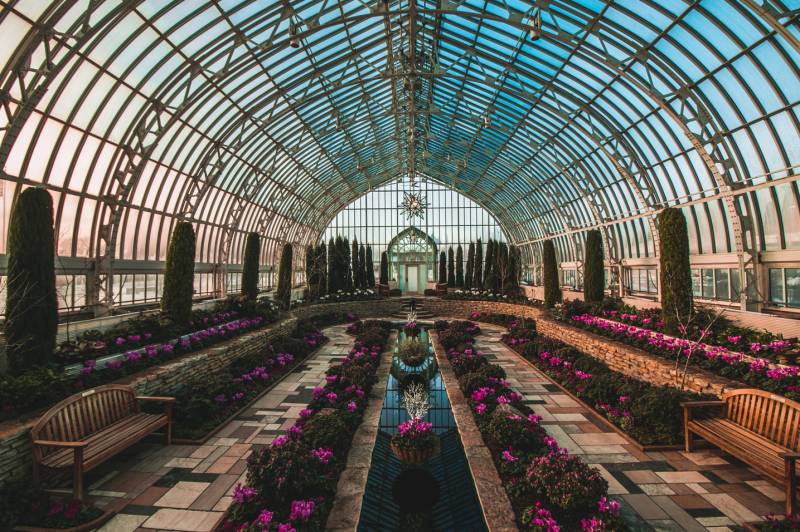 2. Landmark Center
If you love history, then you'll geek out over the Landmark Center. This castle-esque building in downtown Saint Paul began its legacy as a federal post office and courthouse. It's a place where famous gangsters were tried, two US Supreme Court Justices practiced, and the act that enforced Prohibition was written. Today, it's a free arts and cultural center that's ready to welcome you to Saint Paul.
3. Harriet Island
The Twin Cities parks systems rank top in the nation, so Harriet Island is just one of many free parks to check out (we also recommend Indian Mounds Park, Bruce Vento Nature Sanctuary and Crosby Farm Park). Have a picnic, hike the Mississippi River, photograph Raspberry Island or see if there's an event going on. Great views of the downtown skyline are an added bonus.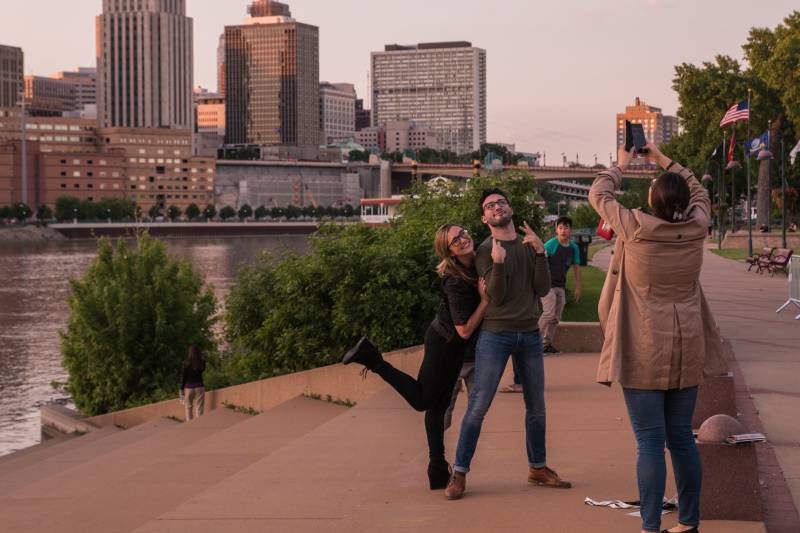 4. Union Depot
Renovated in 2012, Union Depot is a 1920s train station that today serves as a transportation hub, event center, architectural inspiration, bike shop and much more. The building is open to the public and you can catch the free tour every other Tuesday at 11 a.m.
5. Minnesota Museum of American Art
The iconic Minnesota Museum of American Art has found it's home in the historic Pioneer Endicott building. While it's currently closed for a total rehaul, you'll definitely want to add it to your list when it opens in late 2018.
6. Cathedral of Saint Paul
The highest point of the city is the Cathedral of Saint Paul—the third largest Catholic church in the United States and the fourth tallest. Stop by anytime to check out the beautiful 103-year-old building to see where John F. Kennedy sat when he attended Mass here and observe the shrine representing countries across the world. You can also take a free tour every weekday at 1 p.m.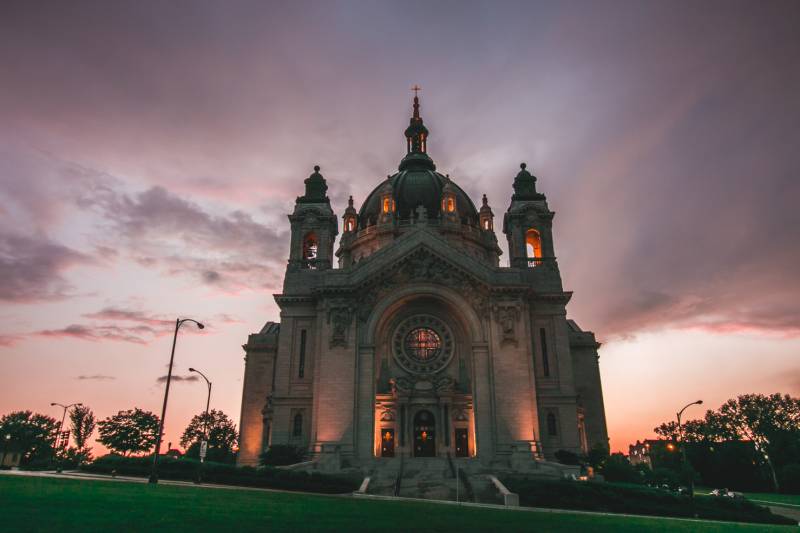 7. Saint Paul Farmers' Market
Sure—the essence of a "market" is to spend money, but you can still enjoy the sights and sounds of the lively Saint Paul Farmers' Market without reaching into your wallet. The summer market near CHS Field in Lowertown is always hoppin' and you can also check out the indoor market at Markethouse Collaborative in the colder seasons.
8. Summit Avenue
Get your exercise and sightseeing in the same go. Summit Avenue is the longest stretch of Victorian houses in the United States, and the houses are stunning in every season. Whether you choose to walk, bike or drive down this historic street, make sure you stop at the James J. Hill House, the F. Scott Fitzgerald house and the Mississippi River Overlook.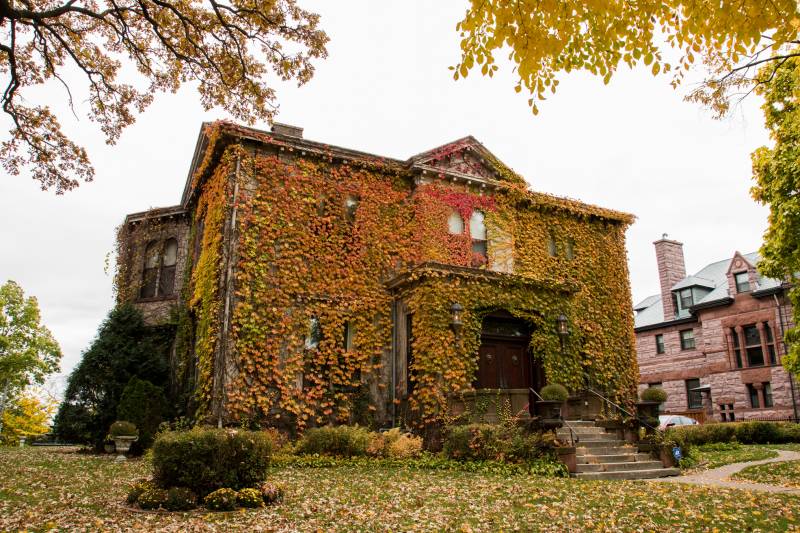 9. Festivals
See what's happening on our events calendar, because there's always some kind of festival going on in Saint Paul. The season doesn't matter—winter, spring, summer or fall—you'll find free events that attract anywhere from 100 to 100,000 people. Some of our favorites include Saint Paul Winter Carnival, LuckyPalooza, Irish Fair, Saint Paul Art Crawl, Grand Old Day, Twin Cities Jazz Festival, Mekong Night Markets, Music in Mears, Lowertown Blues & Funk Fest and the Japanese Obon Festival. Click here to browse the calendar.
What's your favorite free activity in the city? Share with us on Facebook, Instagram and Twitter using the hashtag #MYSAINTPAUL.